March 25th, 2011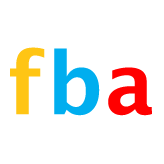 Spreading the Dharma
Sharing our Practice
Connecting our Community Worldwide
At Free Buddhist Audio we take as much time with our images as we do our audio! We love hand-picking each of the images to go with the themes of the talks, as well as to seek out unique western representations of Buddhism to use in our publications. We'd like to take a moment to thank two artists whose work we have used either on the site, or in our newsletters.
Back in 2007 Suzanne Martino granted us permission to use a series of Buddhist images she had created through her 'found material' style of artistic expression. Suzanne shares that her "process is constant: looking for materials, thinking about how to use them, taking phrases that pass through my mind, or experiences that I have had, and creating a way to flesh them out." In checking out more of her work as I write this I see so much humor juxtaposed with the human condition. She further writes in her online portfolio: "Perhaps the greatest driving force in my work is to find ways to relate to the human experience. In my own attempts to understand myself, I make an attempt through artistic commentary to look at the ways in which our humanity unfolds, sometimes with seriousness, sometimes with humor and hopefully always with a bit of whimsy and imagination."
If you'd like to see more of her work, (which we highly recommend!) check out her online gallery at www.skymindstudio.com.
And then more recently while preparing a Thank You card for our donors, I wanted to find an image that I could include to represent our interconnectedness with one another. I had just heard a friend describing her deepening appreciation of the symbolism in Indra's Net, which had very much piqued my interest.
So I did a little internet image search, typing 'Indra's Net' into the box… Before me lay a sea of colorful computer-generated images, and in the midst of these lay a lovely painting featuring symbols of time, space and, of all things, an elephant in full Indian regalia. The title took me by surprise: "Taking a Stroll Through Indra's Net." After contemplating the piece for a while, I decided to write to the artist and inquire if we could use it in an upcoming email communication with our supporters.
Sandy Clift, the artist, was delighted, saying: "I am so glad that you enjoyed my painting. Although I live in Fulton, New York, USA,  I have always been very interested and inspired by Buddhism.  I have had very strong feelings about the interconnectedness of all things, living and non-living.  I would be honored to have you use my work on a note card, and I am thrilled that it would be used in this particular way. I am always amazed at the connections I have made using art and the Internet. It has been a pleasure having your email arrive in my mailbox. This kind of thing is what makes doing art worthwhile."
Sandy's work can be viewed in her online gallery.
We are grateful to be able to include artist's work in our Dharma site! Thank you to both Suzanne and Sandy for sharing their art with all of us! Find more arts on FBA in our Community Places: Triratna Arts.
~ Viriyalila, Free Buddhist Audio Team